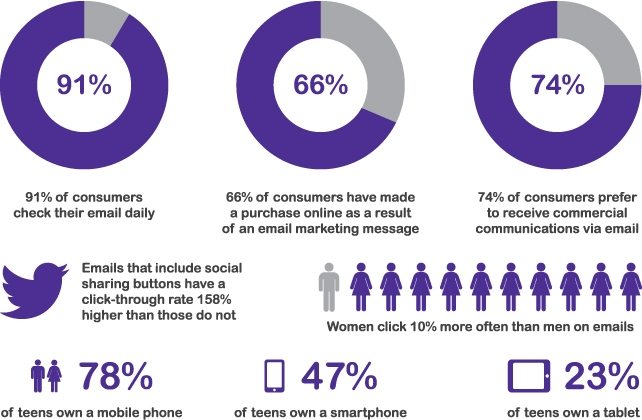 What is Kiwi for Gmail and where do you see the company going in 2022?
This is an application that frees Gmail from the browser and makes G Suite apps like Docs, Sheets and Slides work more like Microsoft Office on the desktop. In additional, Kiwi lets users seamlessly manage multiple Gmail accounts while significantly increases security. With the continued rise of Gmail, which has grown to claim 21% of email client market share in 2017 (up from 16% a year ago) and over 1 billion monthly users, we expect continued growth as consumers choose Gmail. This is also true for businesses as more and more companies look to move their email hosting to cloud-based providers and can take advantage of our new enterprise application Kiwi for G Suite.
We've been hearing for a couple of years that video is a key element for email - is this trend continuing? What type of video content are consumers looking for?
The importance of video in email is a trend that will continue to accelerate. Apple's commitment to video support in iOS 10 and 11 means this huge segment will continue to have videos play directly from email. This reflects the ongoing rise in video content consumption by audiences and their comfort with the format being included in a wider variety of marketing touch points.
The type of video content consumers look for and value will vary by brand and by situation. Rich content drives more clicks and conversions. While content should be interesting, it shouldn't tell people everything or they will have no incentive to visit your site. Video content needs to be brief and encourage them to visit your website where you can present more detailed information and deliver additional content that communicates your full story.
The video should be complementary to the email's purpose and be necessary. Video for the sake of video is not good. It needs to add something that couldn't be communicated through normal static images.
 
What are your top 3 tips for brands to ready their email strategy for 2022?
Tip 1: Start experimenting with interactive emails. Keep them purpose-driven and think of them as a self-contained micro site that allows your customers to do something they find interesting or valuable. If done right, its more convenient for the customer and will greatly improve engagement.

Tip 2: Continue to prioritize mobile. While the desktop is far from dead, most people check their emails on their mobile devices. Make sure you make a good first impression on their device of choice.

Tip 3: Increase personalization, but with relevant information that demonstrates you know your customers. Doing this requires you to really understand what information customers need and at what points you can weave it into communications in ways that add value. It also requires you to be able to access that data and incorporate it into your messaging.